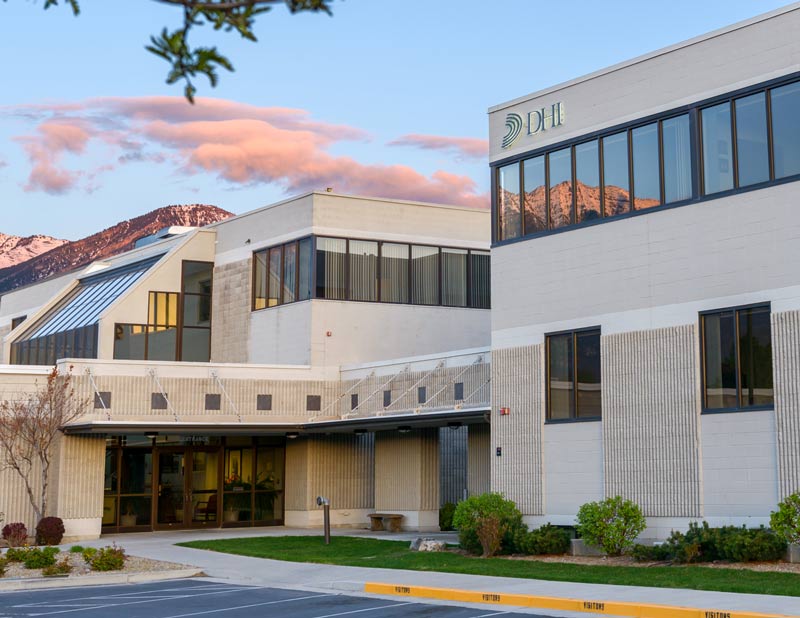 The Software Company
DHI Computing Service, Inc. was founded in 1954 as the first data processor west of the Mississippi and is located in Provo, Utah. Today, DHI Computing Service Inc. is a lead software provider in the financial, medical, and agricultural industries.
How We Do Business
We have four divisions:
Amelicor—the dairy division, PCIS GOLD—the health care division, FPS GOLD—the banking division, and GOLDPoint Systems—the finance company division.
Founded in 1954
We are Utah Valley's original high-tech company and plan to be around for at least another hundred years. Serving your past and future.
Privately Owned
We are privately owned and family oriented. This way we are driven to improve for our customers and employees rather than the whims of shareholders.
Diversified
From dairy and medical records to lending and banking services. Our diversification brings us variety, opportunity, and stability.
Sustained Growth
Our diversification makes us stable while our focus on improving customer and employee experiences has given us steady growth year after year.
Customer Focused
We build a good rapport with our customers because we believe in having the best customers, which we can only be done if we treat our customers right.
Transparancy
We believe in being open, honest, and transparent in all we do. We make every decision in the light. That's just how we roll.